This is an investment in our environment, community, economy and our future.
Samlesbury Net Zero is a pioneering green hydrogen energy project being proposed at Budweiser Brewing Group's Samlesbury brewery in Lancashire.
What's being planned?
Green hydrogen energy services company Protium and Budweiser Brewing Group have teamed up to develop plans for a green hydrogen production facility at Samlesbury brewery in South Ribble, Lancashire.
This facility will be a small extension to the brewery with big benefits. It will help the brewery achieve a dramatic cut to its carbon emissions by using green hydrogen as a replacement for the natural gas currently used to power the brewery's boilers and the diesel used by its heavy goods vehicles.
It will save up to 11,000 tonnes of CO2 emissions every year. This is the same as taking 5,800 cars off the road or planting 440,000 trees.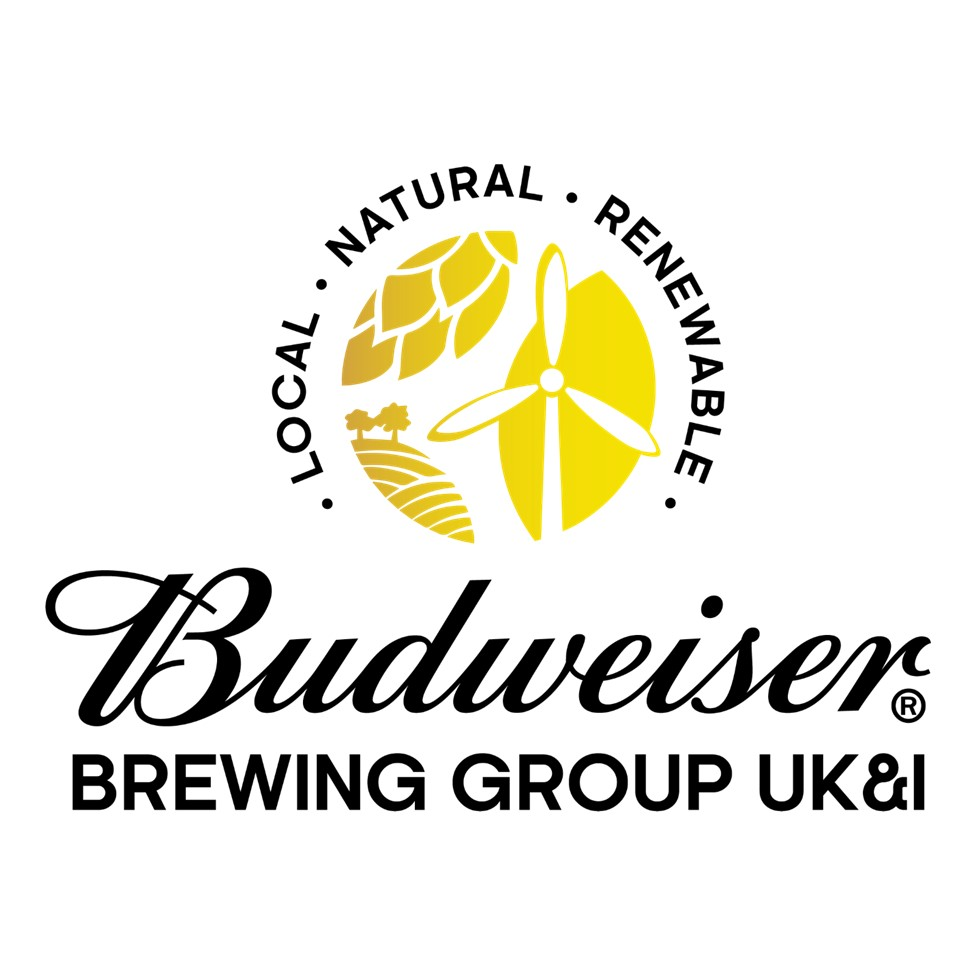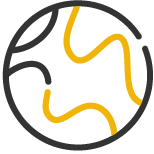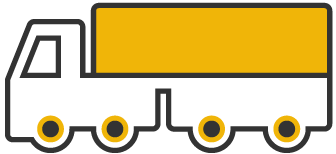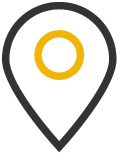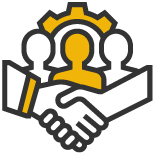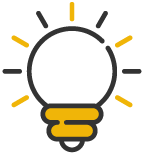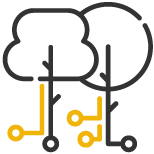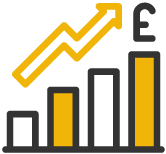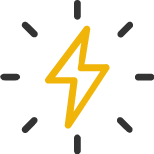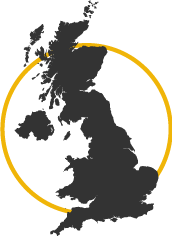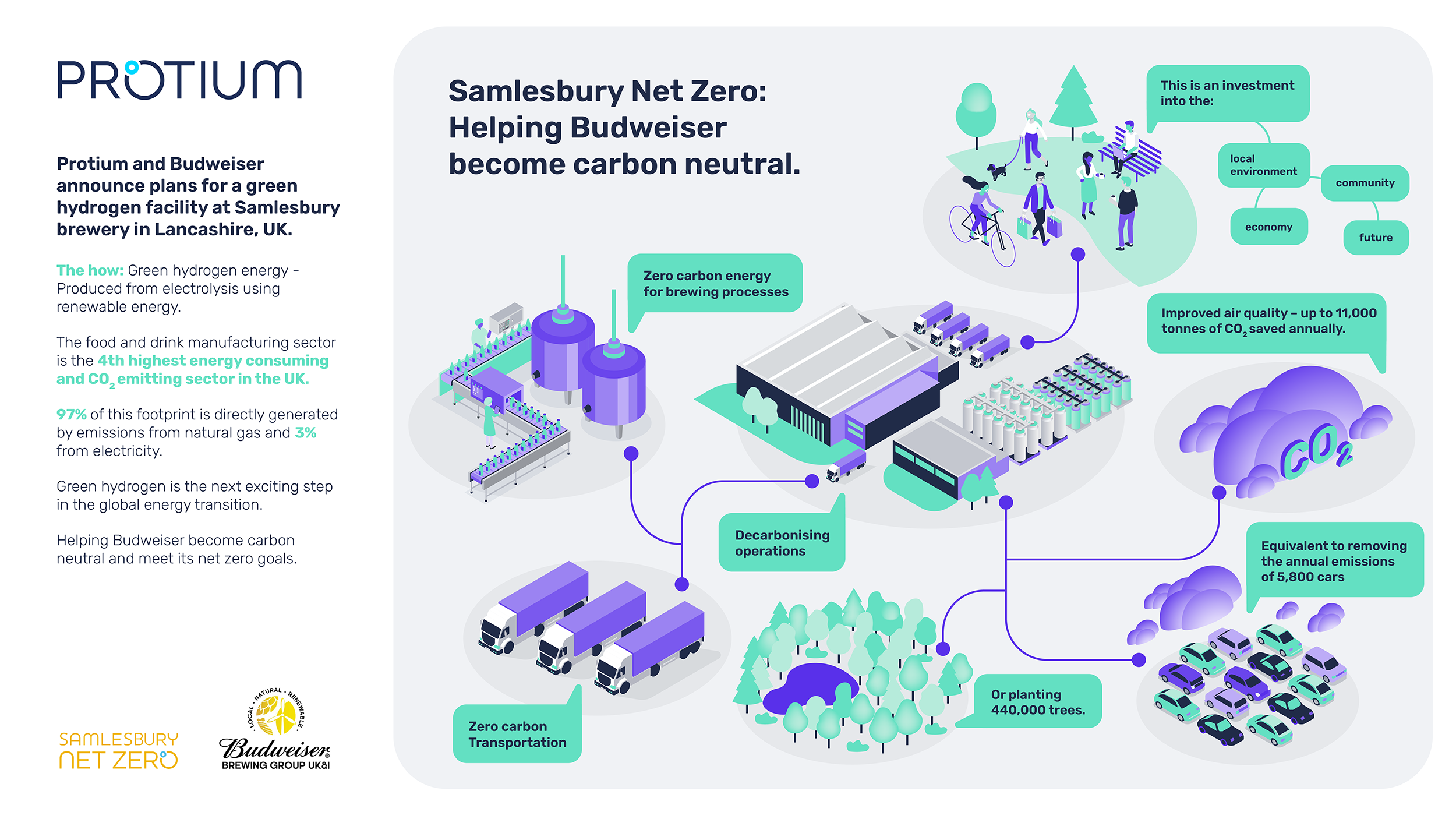 Various assessments and surveys around the site are ongoing as part of the planning process. If you have any queries about any ongoing work, feel free to get in touch with us
Please give your feedback on the project. You can do this using the contact form on our Have Your Say page.
We held a public consultation event on Saturday, March 25th at Brockholes Nature Reserve, Preston New Rd, Samlesbury, Preston PR5 0AG. It was a drop-in event between 10am and 4pm.